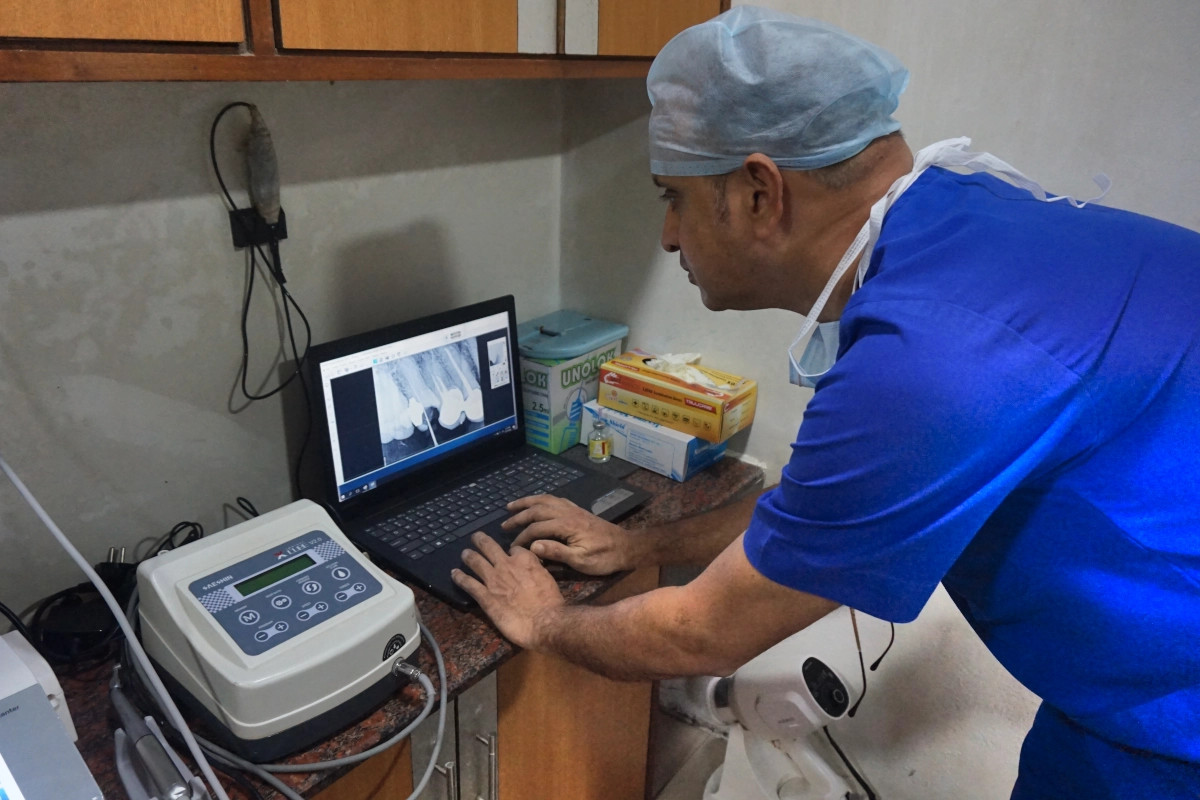 Turn your dental treatment into a holiday in the south of India
Now you can save money on dental treatment and have the treatment in the most relaxing and beautiful place thanks to our very affordable treatments.  
The dental price is especially noticeable for people residing outside India for labour-intensive dentures, as costs in dental laboratories in India are much cheaper. Dental treatment with us is especially useful when it comes to major tooth repair or dental replacements, as we have all specialists and technology in-house.
We are located in the state Karnataka "Land of Colours, Flavours & Timelessness".
The sixth largest state in India is famous for its wildlife, heritage, temples, monuments, beaches, adventure, food and much more.
Learn about tourism in Karnataka via the website of Government of Karnataka Tourism

We are a stone's throw from the border with Goa. Goa has long been among the top destinations in tourism. Goa is a state with coastlines stretching along the Arabian Sea. Its long history as a Portuguese colony prior to 1961 is evident in its preserved 17th-century churches and the area's tropical spice plantations. Goa is also known for its beaches and yoga. Learn about tourism in Goa via the website of Government of Goa Tourism
How we facilitate and organise your dental treatment during your 'holiday'
Dental tourism for people residing outside India is a budding concept for a planned vacation along with dental treatment. India is gaining popularity as a centre for specialised dental services as you can get your dental treatment done by seasoned experts at just a fraction of the cost of what you would incur in your native country.
Dentistry is ideally positioned as it involves no recuperative stay in hospitals, appointments, it can be flexible, scheduled in between sightseeing and shopping, and at the patient's own convenience. Besides the obvious cost benefit it allows the patient to have a relaxed holiday virtually free.
People residing outside India can request an online consult. We schedule an appointment and if possible and relevant you can send us your file, supporting documents and/or images/x-rays you might have.
Online intake consult with patients residing outside India is done via video call. We get to know you and your needs for dental treatment during an online meeting in which you show us your denture and any issues you are facing. This first online consult is free of charge.
Based on the online consult we can provide you with an indication of the proposed treatment and costs. Once you are in our clinic we can set up the full plan and give a final quote.
Plan and organise. We plan and organise all treatments and make sure all and everything that is needed for the treatments is ready and available.
Treatment proposal. We wil prepare a customised, clear and transparent proposal, quote and treatment plan for your complete treatment.
Treatments. On the appointed time you will be treated by the specialists and team in the clinic in Karwar.
Relax. In between the treatments you can enjoy your holiday, travel around, relax at the beach. We can suggest and support in organising your holiday accommodation.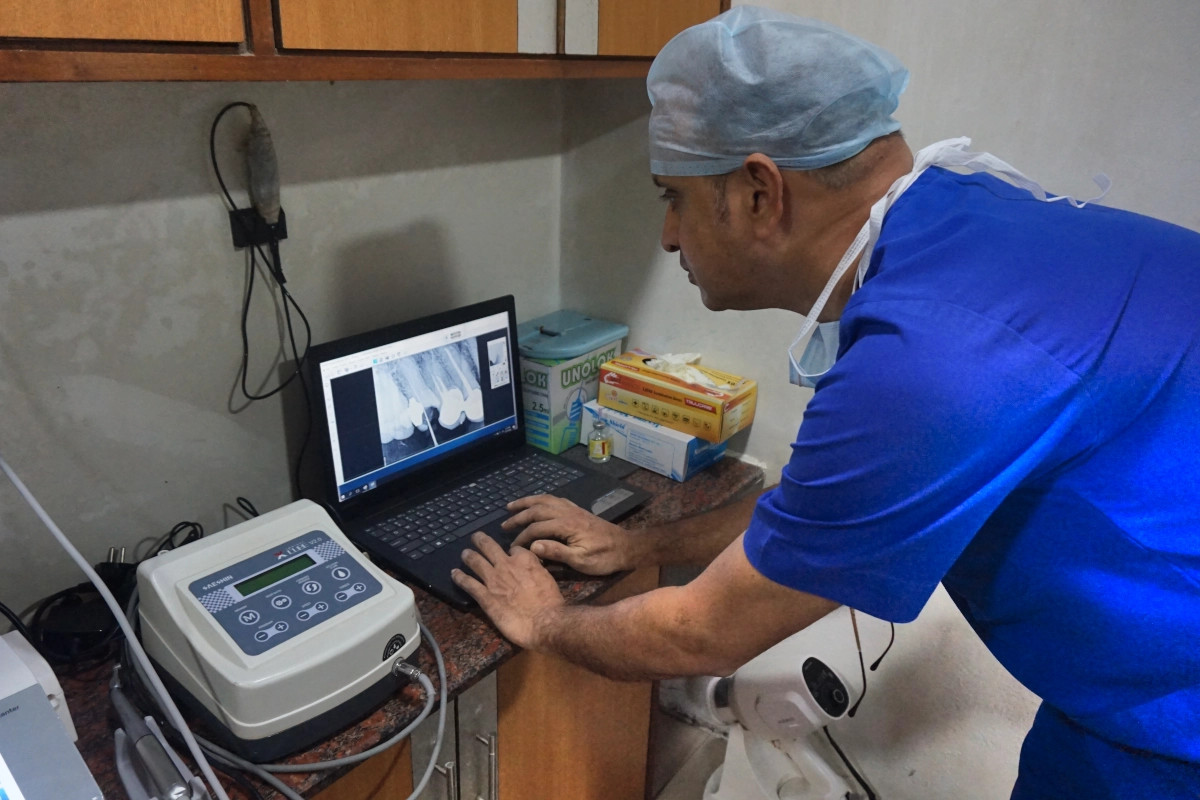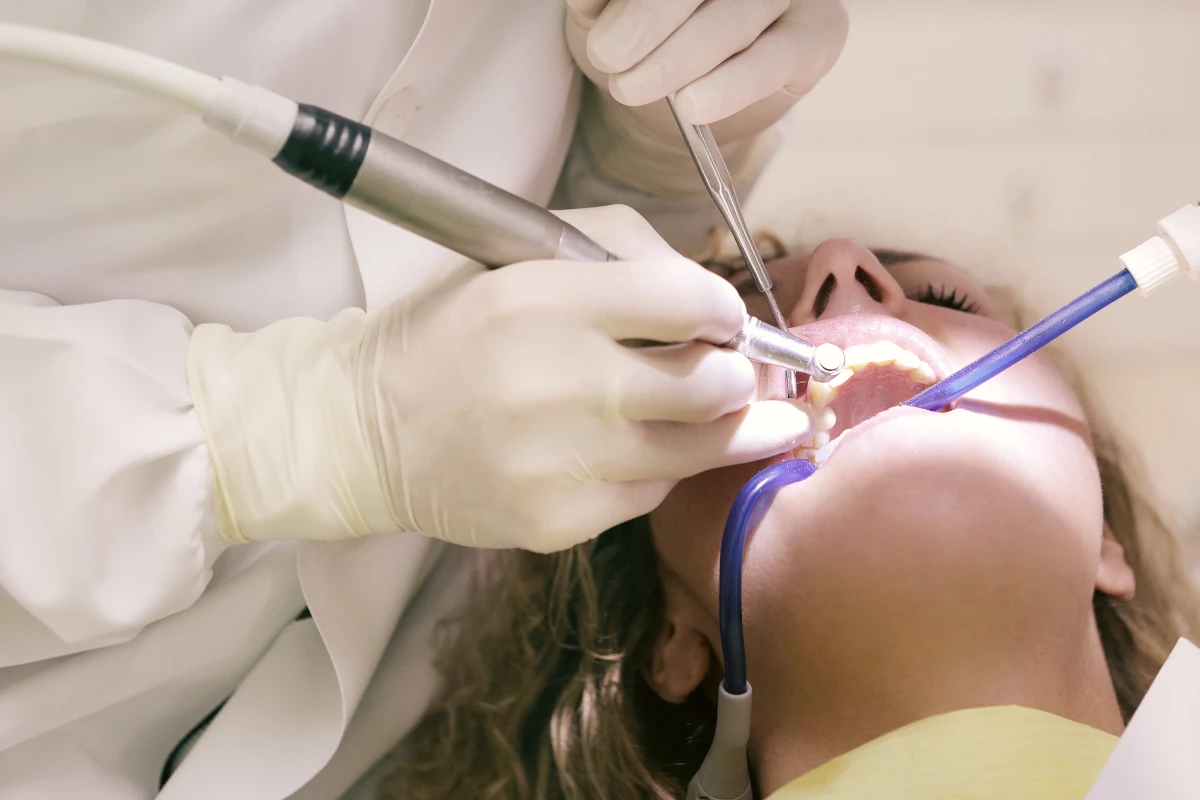 Let's schedule your online intake appointment.
The best dental treatment for the best price
Orthodontics – Teeth alignment
With tailored solutions to suit your budget and lifestyle, our specialist orthodontist Dr Shetty will give you the smile of your dreams. From invisible aligners – straightening crooked teeth with virtually undetectable aligners – to fixed braces, we have the right treatment for you.
We have a range of options available to help with the replacement of missing teeth. We are proud to offer dental implants as a permanent solution to missing teeth. Our specialists use high quality dental implants to provide beautiful, natural-looking smiles to restore your confidence.
Tooth restoration – Cosmetic Dentistry
If you have crooked, worn, discoulored, damaged, or unhealthy teeth, we may recommend tooth or dental restoration.
We offer a range of treatments to help with restorative dentistry, general and cosmetic dentistry and specialist dental services.
Of course you can have any treatment we offer not mentioned here. Learn more at our treatments page.
Nearby tourist attractions in Karnataka
Karnataka offers a plethora of choices for exploring. From ancient temples, to beach time, to calming yoga, culture and nature, you never have to go far to find what you are looking for.
Gokarna, Kudle and Om Beach
Mysore Palaces
Gokarna Mahabaleshwar Shiva Temple
Murdeshwar (world's second tallest) Shiva statue
Udupi
Coorg hills and tea & coffee plantations
Nandi Hills, or Nandidurg, hill fortress
Bangalore City, Karnataka's city that never sleeps
Nearby tourist attractions in Goa
When you say Goa, it immediately gives rise to images of long stretches of golden sand and beautiful beaches, sunshine, a rich history with well-preserved Portuguese churches and houses, ancient temples; good food, drinks and music. It's all "susegad", which is the Goan relaxed, laid-back attitude towards life. Whatever you fancy; whether you are looking for fun, adventure, sunshine, nature, spirituality or just plain relaxation, look no further, Goa has got it all.
Polem Beach
Galgibaga (Turtle Beach)
Patnem Beach
Palolem Beach
Agonda Beach
North Goa Beaches (Baga, Vagator, Anjuna)
Cotigao Wildlife Sanctuary
Cabo de Rama Fort
Mallikarjun Temple
Lalit Golf Course